Our Services
 Welcome to our comprehensive Services home page.  We invite you to explore the various options we provide below or at the quick tabs to the left.  With hundreds of clients and thousands of tax returns, we have seen it all.  Darren Smith, with a Masters in Taxation is ready to work for you to maximize both profits and savings for you personally and your business.  As always, let us know how we may better serve you.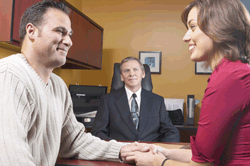 Accounting Services
Complete bookkeeping services for small businesses.
Other Services
Full service Financial Planning for future goals.
Accounting Services
Monthly, quarterly and year-end management use only Balance sheets and Operating Statements are prepared accurately and timely for a broad range of small business clients.
Tax Preparation Services
Tax returns and filing instructions have been prepared for 1000's of individual clients each year.
A variety of small business tax returns are prepared each year.
Long term, annual and mid-year tax planning and tax forecasting services.
Other Services
Establishing the proper value of a small business.